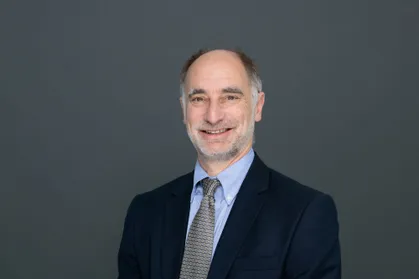 -Board Certified Ophthalmologist
-Medical Director, LaPeer Surgery Center
-Past Clinical Chief, Division Of Ophthalmology at Cedars-Sinai Medical Center
-Past Chief of Staff, Midway / Olympia Medical Center
-Surgical Director, California Eye Medical Center, Inc.
-Past Dept. Chairman Ophthalmology, Midway/Olympia Medical Center
-Dr. Robert D. Sacks is a graduate of UCLA School of Medicine and completed a residency in ophthalmology at Northwestern University in 1991. He also completed a Masters degree at UCLA.

WE DO PROVIDE TELEMEDICINE SERVICES. CALL OFFICE FOR DETAILS OR CLICK ON THE FOLLOWING LINK:

Cedars-Sinai Medical Center has been pioneering refractive eye surgery throughout the 1990's. Dr. Sacks was Clinical Chief of the Division of Ophthalmology at Cedars Sinai Medical Center from 1995 thru 2001.

Dr. Sacks has been performing refractive eye surgery and cataract surgery since 1991 and performing Excimer Eye Laser Surgery since it was approved by the FDA.

LASIK Refractive surgery is his predominant refractive surgery of choice, but he is skilled in astigmatic keratotomy, PRK (photorefractive keratectomy), and intraocular lens surgery for cataracts. See "cataract" section to read about new Life Style intraocular lenses available for cataract surgery.

He perfoms an all laser LASIK using the Intralase Laser and the WaveLight Allegretto Laser System. This laser can correct Myopia, Astigmatism and Hyperopia.

He is excited to announce that Specialty Surgical Center has Femtosecond Intralase Laser and Wavefront Optimized lasers.

Dr. Sacks treats many diseases of the eye including cataracts, glaucoma, inflammatory deseases, dry eye, corneal disorders, retinal conditions and many others. Dr. Sacks also has an interest in nutritional vitamin supplementation and eye diseases.

His private practice is in Los Angeles. He is a member of the American Board of Ophthalmology, California Association of Ophthalmology, American Society of Cataract and Refractive Surgery, International Society of Refractive Surgery, and California Academy of Eye Physicians and Surgeons.

Dr. Sacks performs all pre and post operative evaluations himself. He takes the time to explain fully all of the benefits and risks of the ocular surgery. Dr. Sacks works directly with the patient. He perform his cataract surgery at LaPeer Surgery Center and LASIK surgery at Specialty Surgical Center, both located in Beverly Hills, CA.